Challenge
A leading Australian occupational therapist developed a new health service to help people understand and manage chronic pain. TractionMedia.co needed to create every facet of the service's visual identity to reflect the nature of the solution provided, including logo, animated logo, tag line, colours, fonts, and brand guide.
Process
As it was this client's first time working with an agency, TractionMedia.co ensured that they were supported and informed throughout the project. We talked them through every step of creating the visual identity, listening to their goals in order to provide effective solutions.
The entire TractionMedia.co team joined the The Pain Clinic's introductory workshops to understand what the brand was communicating and the solutions they were offering to sufferers of chronic pain.
It was important to recognise the needs of their specific customer demographic, and ensure synergy between the client's services and the brand.
Solution
A drug-free approach to being pain-free, The Pain Clinic's solution was about the connections from the brain and how they impact overall health. The brand reflects this natural approach to pain management and includes a non-obtrusive and calming font set.
The brand guide was an invaluable reference tool that our client could use moving forward. This resource included everything they needed to consistently deploy the new identity online and on printed materials.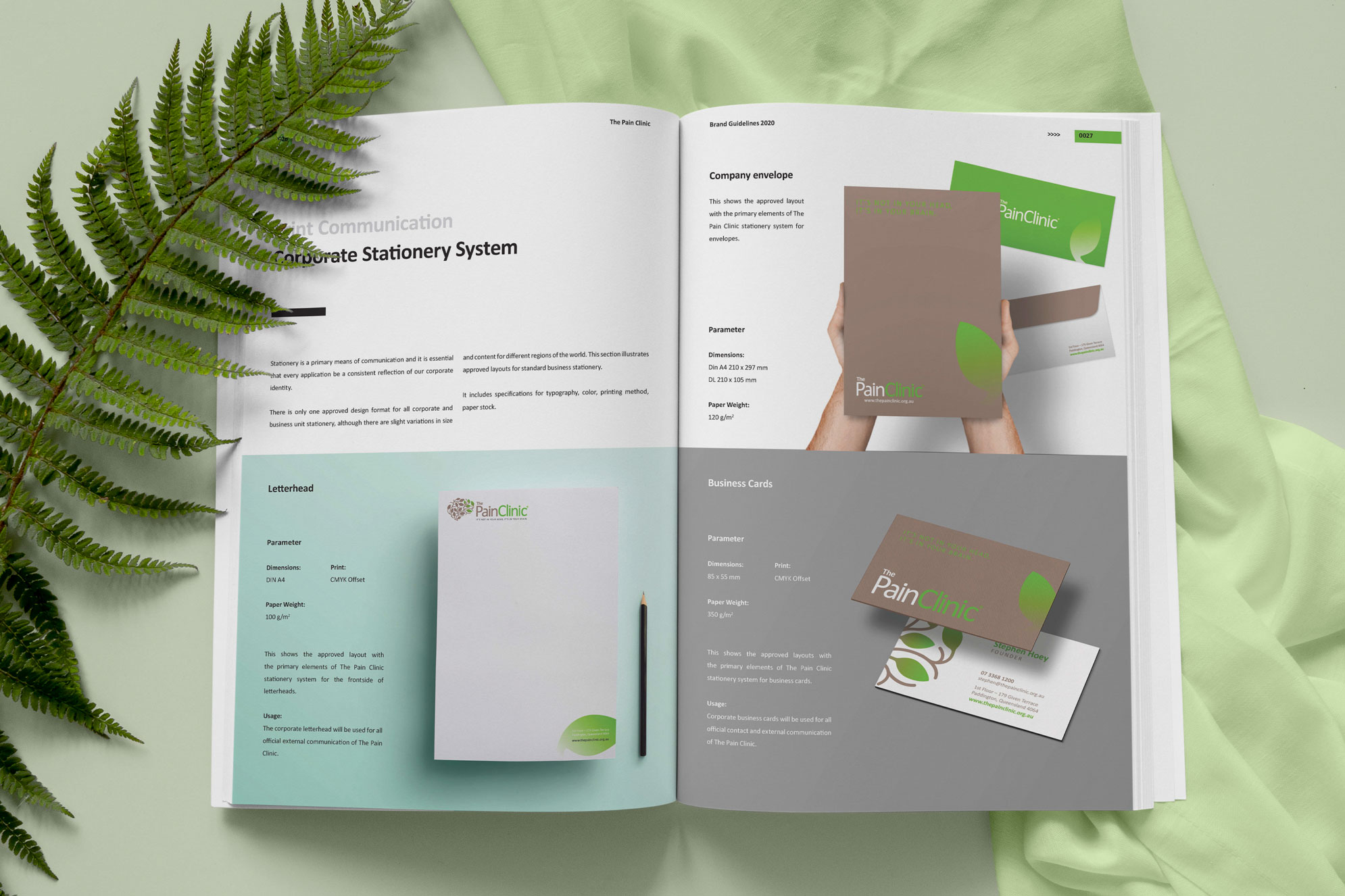 Results
"The level of creativity and professionalism from TractionMedia.co is second to none. They geninely care about their clients' success. Highly recommended!"
Steve Hoey
Founder – The Pain Clinic